Nativo is a specialist developer focussed on cutting edge hospitality projects.

Crafting impeccably stylish and brilliantly planned schemes, Nativo blends together genuinely luxurious hotel services and amenities with residential spec standard properties.

We produce unique investment properties for those looking for robust, above market returns and equity appreciation whilst simultaneously creating alluring spaces for discerning travellers seeking next level accommodation and highly memorable experiences.

Every element of the Nativo portfolio is carefully crafted to deliver a flawless guest experience in a discreet and laid back style, that is always totally on point.

From our sophisticated, natural design aesthetic and perfect finishes, gorgeous pools, dramatic spas and excellent gyms, to the hand picked, calmly fantastic front-of-house teams and exceptional F&B, Nativo is understated elegance and the finest of everything.

This ethos is helping us to attract new guests and generate returning guests, which in turn is enabling us to deliver very healthy returns to our real estate investors.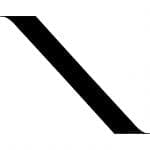 To learn more please contact

hola@nativoibiza.com

Plaza de España, Santa Eulalia 07840